Whether you are paying for your tuition out of pocket, have a scholarship, or taking out student loans, attending college comes with plenty of expenses. Getting online jobs for college students can reduce the amount you need to borrow for your education and living expenses. Recent data from the National Center for Education Statistics further state that 40% of full-time undergraduate students in 2020 were employed while being enrolled in courses.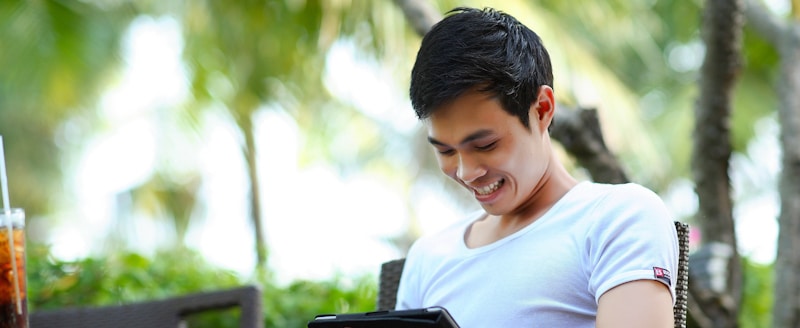 But not all online jobs are legitimate or guaranteed to deliver results. You don't want to waste time creating a website just to hope it takes off. We've gathered the best legitimate online jobs that you can do in college. All of these are flexible and will let you start earning money immediately.
1. Data Entry
Data entry is an excellent option for college students looking for a remote job with minimal requirements. Most data entry jobs don't require you to have any special skills. Of course, you will need to be familiar with basic computer programs and have a reasonable typing speed, but most college students can meet these requirements.
An additional bonus of data entry is that it is stress-free. You don't have to worry about your job when you are off the clock. You also don't have to harness any creativity or think hard. This can make data entry especially appealing to students who want to reserve their mental energy and focus for their majors.
Data entry jobs can be long-term, but there are also freelance options available if you prefer more flexibility. Just remember that, as with any other freelance job on this list, the added flexibility comes with the fact that you have to put in the effort to find your own clients. If you are willing to sacrifice some flexibility for the convenience of not having to find clients, you should look for an official, longer-term data entry job. Depending on the job you find, expect to earn $10 to $17 an hour with data entry.
2. Freelance Writer
College students are already writing a lot, so why not get paid for some of your writing? You can do this as a freelance writer. This flexible job typically only requires you to be able to write well and have good grammar.
The great thing about freelance writing is that it is incredibly flexible. You can choose how much to write and easily adjust your workload to fit your schedule. In other words, you can easily take fewer writing jobs during finals week and more during school breaks.
Freelance writing opportunities also vary more than you may realize. Many of the available gigs will be for the expected articles and blogs. But you can also write video scripts, social media posts, information for infographics, and more. There are also numerous opportunities to write website content for businesses.
The pay rate will depend on the type of content you write and where you write. If you write for a specific niche, you can make $50 or even several hundred dollars per article.
The only caveat is that you may not find a great-paying job initially. You will make money from the start, as it's easy to find jobs for freelance writers online. But you will likely have to build a portfolio and perhaps an online presence before you can secure higher-paying jobs. Once you have that portfolio, however, as well as plenty of happy clients, you should be able to charge more for your writing.
3. Graphic Designer
While it is a bonus if you are studying art, graphic design, or something similar, that isn't necessary to get a job as a graphic designer. Your eye for detail and design abilities are much more important.
Conveniently, there are various free programs, like Canva, that will let you create your graphic designs without having to pay for the software. Depending on the number of clients you take in and how much you charge, you may, however, want to buy software. There are options with both subscription models and those with one-time fees.
The job possibilities as a graphic designer are extensive. You could look for work via a specific graphic design agency or marketing company. Or you can work freelance, listing your services online and working independently for various companies that need graphics.
Graphic design is always in high demand as every business needs logos and other graphics to use in their marketing campaigns. From social media pages to websites to business cards to storefront signage, there are multiple places companies need graphics.
When you are first getting into graphic design, try to build up a portfolio of your work. Then, you can reach out to local businesses to see if they need a graphic designer. Offer your services and explain the benefits that you can provide. Remind them that a strong, eye-catching logo and graphics will extend their brand recognition and sales. You can even reach out to friends with blogs or small-scale bloggers to offer your services.
As mentioned, you don't necessarily need to be studying a relevant degree to become a graphic designer. Conveniently, there are several free courses online to help you hone your skills. You can also find plenty of YouTube videos with tips to help you develop your skills.
4. Online Surveys
You won't make as much money taking online surveys as you will with most of the other jobs on this list, but it is a legitimate option if you want extreme flexibility. This tends to be a better choice for those who just want a little extra spending cash or who are looking to supplement another job without sacrificing their college career.
For reference, most surveys pay about $1 to $3 for completing them. Given that each survey usually only takes a few minutes, your hourly pay rate is reasonable. However, most survey websites limit how many you can take. Daily limits are most common, but there may also be weekly or monthly limits.
Additionally, you will have to qualify for surveys before you can take them. Everyone should qualify for at least some surveys, but how many you qualify for will depend on your demographics and other factors.
The big appeal of surveys to college students is their incredible flexibility. This is perhaps the most flexible option on the list. This comes from the fact that you can take surveys from your smartphone just as easily as from your computer, combined with the fact that most only take a few minutes. As such, you can easily fit two or three surveys into the brief break between classes. You can also spend weekends and school breaks taking surveys.
On a related note, you can also look for a job as a product reviewer. The process is similar to taking a survey, but it may also require writing a blog post or posting on social media.
5. PPC Marketer
PPC or pay-per-click marketing will require you to learn a few skills, but it should be well within the reach of most college students. It's a bonus if you are studying marketing or something similar in school.
As a PPC marketer, you would be responsible for bidding on advertisements, creating the ads, and managing them. There is no need for coding knowledge. You just need to know some basics of marketing and be able to learn simple software. You will also have to be well-organized and comfortable using spreadsheets.
As a qualified PPC marketer, you can make about $25 an hour or even twice that. This job is currently in high demand because nearly every company uses PPC marketing. The only caveat is that you will have to learn a few things first, so be prepared to take a free course or read some guides. You will also likely have to start with smaller, lower-paying jobs to gain experience.
6. Proofreader Or Editor
People who don't necessarily want to write but have mastered the technicalities of grammar should consider looking for a job as a proofreader. As a proofreader, you would check content for spelling, punctuation, and grammar errors.
Most proofreaders will work as freelancers, so you must look online to find jobs. But there are numerous opportunities on various freelance websites, as most companies need proofreaders. Every piece of content written by a freelance writer is likely to be proofread after being edited and before being published, so this job is in high demand. You can expect to make around $10 to $45 an hour, depending on the type of content you proofread.
Speaking of editing, that is yet another option. Remember that if you edit, you will also be expected to evaluate and improve the style of the content. As an editor or proofreader, you can work on a wide variety of content. There are numerous opportunities to edit and proofread short articles and content for websites. But you can also edit or proofread transcriptions, books, and more. Editing a short book, for example, can earn you $350 to $500.
Whether you want to work as a proofreader or an editor, you should start by building up a portfolio of your work. You will also want to network with professional editors as well as professional writers. Having those connections will lead to more job opportunities. Writers may choose you to edit them , while other editors may send you work they don't have time to do.
7. Remote Customer Service Agent
Working as a remote customer service agent lets you get the job security of a traditional job and the flexibility of being able to work from home. This is a good option for any college student with a reliable headset and a willingness to learn new communication skills. If you don't have a headset, you can still look for customer support roles that work via chat or email. However, if you can also offer support over the phone, you will find it even easier to find a job.
Customer support agents can make up to $20 an hour, and you will typically have a set schedule. That set schedule and the fact that you typically work for a company give you more job security and more financial security than the freelance options on this list. That being said, there are also freelance roles available for customer service if you prefer something with even more flexibility.
8. SEO Marketer
Becoming an SEO marketer is similar to being a PPC marketer in many ways. This includes the fact that there will be a learning curve, so you should be ready to take a few free courses or read various guides.
But this job is in high demand as every single company needs to have an SEO (search engine optimization) strategy. With this job, you will be helping a company ensure that its website is one of the first to appear in relevant online searches.
The role can have both technical and non-technical aspects. If you have technical knowledge, you can do things like optimize page loading speed. But even if you don't have technical knowledge, this job is highly versatile and has other aspects that you should be able to learn quickly.
This role will involve researching keywords and optimizing your website content to include those keywords naturally. It will also include link-building and other SEO efforts.
SEO specialists typically make about $15 to $35 an hour. This is yet another of the jobs on this list that you can do as freelance work or by looking for a part-time position at a company. Given the large number of SEO agencies that exist to meet the high demand, there are plenty of companies that you can apply to.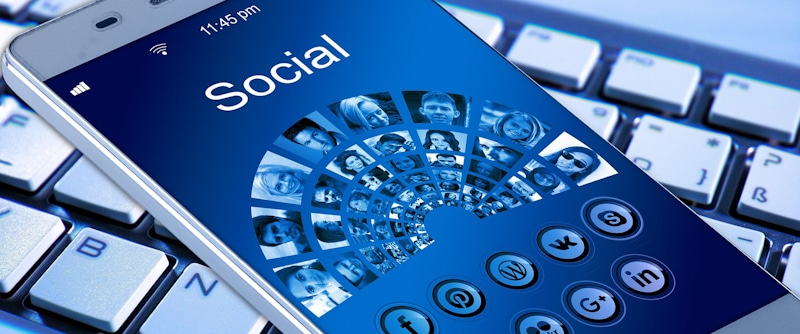 9. Social Media Manager or Marketer
If you are a college student, then you likely already spend a lot of time on social media and understand the ins and outs of how it works. Those skills can translate into a fruitful career as a social media manager.
In this role, you will manage a company's social media profiles. You will be in charge of creating and posting content, commenting on other posts and content, and interacting with the brand's audience over social media. Keep in mind that this job will require you to do more than just use the features of social media that you already use on your account. You will also need to familiarize yourself with the business account and pro features, such as advertising and analytics. That should, however, be fairly easy to do as there are numerous resources available.
This job typically pays between $15 and $40 an hour and is easy to do online from anywhere. It also frequently has flexible hours that can fit around your schedule.
When looking for a job as a social media manager, you can look at online listings on job posting websites. But you can also think outside of the box and approach local businesses. Check out the social media pages of local coffee shops, restaurants, stores, and more. If they don't have one or it doesn't seem to be professionally managed, reach out.
Explain the benefits of social media for growing the business and how your expertise will help with that. Focus on highlighting the benefits of the social media platforms that you feel most comfortable using.
10. Stock Photographer
If you have a good eye for photos and professional camera equipment, consider taking stock photos. You could post your photos on stock photo websites like ShutterStock and Adobe Stock. Then, every time someone buys your photos to use in a project, you are compensated.
The only downside is that you may not make much at first. However, this is made up for the fact that you can use these stock photos to earn residual income. Your photos will be on those websites, continuing to earn you money with each purchase or download for as long as you leave them there. And you can expand your portfolio of stock images over time, increasing the frequency at which a photo sells.
On average, this job will pay about $1 to $20 per photo. As such, you will need to take a lot of photos for this to become profitable. But as mentioned, it can work well in the long run.
While it isn't online, remember that you can supplement stock photography with in-person photography. Between special events and family portraits, there are numerous opportunities to take photos. You can work independently and get started by building a name for yourself on social media and posting in public areas. Or you can even see if a local photo studio is hiring.
11. Transcription and Video Captioning
Audio transcription is yet another great opportunity for college students who want to make money in their free time. With this job, you would listen to audio files or perhaps watch videos and transcribe what the speakers say. This job takes advantage of the fact that while technology is improving, it still can't correctly transcribe audio all the time.
As long as you have great listening skills, you can apply for this job. A fast typing speed is also a plus. Like many other jobs on this list, you can do transcription as a freelance job, or you can apply at a transcription company. Rev is a particularly popular company to apply for. For reference, transcription for freelancers on Rev starts at $0.36 per minute. For reference, it takes about four to eight minutes for most people to transcribe a minute of audio. As such, this job doesn't pay quite as well as many others on the list, as you may just make a few dollars an hour to start.
But once you get transcription experience, you can easily start to charge more. You can also work as a freelancer and set your own prices. Experienced transcriptionists can make up to $1.10 or more per minute.
As mentioned, there is also a video transcription or captioning option. In addition to transcribing, video captioning also requires you to include other sounds in the video and to sync the captions with the video. Expect this job to pay about $0.45 to $0.75 per minute of video that you caption.
12. Translator
Multilingual college students can consider looking for work as a translator. This requires knowing more than one language as well as being able to professionally translate or write in the languages.
As a translator, you can find work translating nearly any type of document. It can include articles, scripts, instruction manuals, books, short stories, websites, and more. There are also related opportunities that combine translation with audio or video transcription. For example, you could be asked to write captions in one language for a video in another language. Or write a transcript in a different language than the original audio.
This is another job that you are most likely to work as a freelancer. But there are numerous websites where you can find translation work. In addition to the various freelance websites, there are also translation marketplaces specifically designed to connect people who need translation services to those offering this service.
Expect the pay for this job to vary greatly depending on the project you are working on and your experience. It will also depend on the languages you are translating into. If you are fluent in a less common language, expect it to pay more, but there may also be fewer projects available.

13. Tutor (or Teach English)
Tutoring is easily one of the most popular jobs for college students, and it can be done online and in person. By tutoring online, you dramatically expand your potential client base, increasing your chances of earning money. Tutors typically earn around $14 to $20 an hour.
There are many online sites where you can offer freelance tutoring services. With these sites, you would set your own schedule, giving you complete flexibility. There are also some tutoring websites that will hire you for specific tutoring appointments, giving you more of a fixed schedule. That schedule will still be highly flexible.
As a college student, you can choose to tutor in your major, which will help you reinforce the ideas that you learn. You can tutor students at your level or those in the earlier years of college. But you can also tutor high schoolers and even middle school students if you prefer. Tutoring college students tends to be more popular for people in the later years of their college education. Meanwhile, tutoring higher schoolers or younger students is ideal if you are a freshman or sophomore.
One of the benefits of tutoring is that it doesn't always have to be academic. You can also offer tutoring for nearly any topic or subject matter. If you are a musician, you can tutor students learning to play your instrument. If you are bilingual, you can tutor people learning one of your languages. You can also teach or tutor English as long as you have a good grasp of grammar and why English works the way it does. You can even offer tutoring in sports or any other skills, from using specific types of software to crafts.
To tutor online, sign up for various websites that connect tutors and students. But you should also post on social media and put up signs in your community and student centers. You can also likely supplement online tutoring with in-person tutoring via your school's student center.
14. Video Editor or Audio Editor
If you have a good eye for videos, then you may want to consider working as a video editor. There is always a high demand for good video editors, given that nearly every company is making videos and so are many individuals.
This is also the type of job that doesn't require a degree, making it a good choice for college students. You will, however, need to purchase video editing software, but there are student discounts from big vendors like Adobe Premiere. You will also have to make sure your editing skills are up to par. Luckily, there are numerous online courses that can teach you those skills, and those courses are often flexible enough to fit into your existing schedule.
Like any other creative job on the list, keep in mind that you will have to build a portfolio before you can start attracting clients. From there, this will likely be a freelance job. That being said, you are likely to get a lot of repeat clients for your video editing services, especially if you do a good job. Most people or companies who need editing will regularly post videos on YouTube, so you will get consistent weekly work from them.
Those new to video editing can expect to make around $20 to $45 an hour. But once you get more experience and expand your portfolio, you can make more like $50 to $75. Just remember that programs like Adobe Premiere are subscription based, so you will have to pay for them monthly. That being said, just a few hours of video editing work a month should be enough to pay for the subscription.
You can also look for a similar role in audio editing. Editing podcasts would be the most common, but you may also edit books on tape, concerts, or other types of audio. Podcast editors tend to make about $25 to $75 an hour.
15. Virtual Assistant
Another great option for college students is working as a virtual assistant. The exact responsibilities of this role will vary based on who you work for. It can commonly include tasks that would typically be covered by an in-person administrative assistant, customer service representative, or receptionist.
Being a virtual assistant can also involve tasks such as data entry and bookkeeping. Some companies will even have their virtual assistants do additional tasks, such as email marketing or social media marketing. The more responsibilities you have, the more you can charge.
Depending on the company you work for and your responsibilities, a virtual assistant can make anywhere from $15 to $200 or more an hour. The only caveat is that it can be somewhat challenging to find virtual assistant roles that fit into your college schedule. Most roles will require set hours. That being said, many don't require traditional 9-to-5 hours; they just want a set schedule. This gives you the flexibility to find a virtual assistant job that fits into your class schedule.
If you decide to look for a job as a virtual assistant, make a list of the services you could provide. As with many other roles on this list, you can find plenty of job postings for virtual assistants on major job search websites. There are also some job sites specific to virtual assistants. You can also apply via a virtual assistant agency.
16.Voiceover Work
Synthetic human voices are improving, but the technology still can't compare with human voices. As such, there is high demand for people doing voice overs. All you need for this role is good audio recording equipment and a clear speaking voice.
Voiceover work can vary greatly. You may be given a specific script to read or you may be given an outline and asked to work from there. Instructional videos and other types of video content include voiceovers, and much of this is outsourced. Voiceover work is especially common in videos, but it can also extend to simple audio files.
Doing voiceover work tends to be a freelance gig instead of a set job with hours and consistent pay. But you can easily make around $25 an hour or so with the right jobs. Remember that you may be required to edit the audio in addition to recording and uploading it. The best way to find freelance work for voice overs is to look on freelance websites.
17. Web Developer
College students with some basic coding skills can find a job as a web developer in their free time. You may get even better job prospects if you are a computer science major. Working as a web developer in college also gives you yet another option for your future career, regardless of your major.
Web development is also one of the skills that you can build up with free or extremely low-cost courses. Of course, college students may not want to take on another course, but the fact that the option is there makes web development an appealing job. You could also consider a coding bootcamp over one of your school breaks to improve your skills. And you don't even need advanced skills for many web development jobs. Many smaller companies only need you to build them a simple WordPress site.
If you are new to web development, start with smaller projects. This will help you develop your skills and build a portfolio for your resume. Then, you can expand your efforts into more difficult projects.
This is also one of the jobs where you can choose your level of flexibility. You can easily become a freelance web developer and post or look for jobs on freelance websites. Or you can reach out to local businesses with lackluster websites to see if they want to hire you. But you can also look for more traditional web development jobs if you want a consistent, steady paycheck. Web developers typically earn between $20 and $75 an hour, depending on their skills and the scope of their projects.
College students can take advantage of the fact that most web development jobs are remote. And even if the company you work for requires you to work a certain number of hours a week, they are very likely to be flexible about when you complete those hours. That makes web development very easy to fit around your schedule.
Bonus: What to Be Wary Of
In addition to all of our suggestions for online jobs for college students, you may see recommendations for other less practical options. The most common examples are making a YouTube channel, creating a blog or website, becoming a social media influencer, or streaming games.
Yes, it is possible to earn money doing any of those things. But only a very small percentage of people who try to do so make money from YouTube, being an influencer, or something similar. And if you do make money, it will not be immediate. You will likely have to wait months, if not years, before seeing the returns.
So, if you have your heart set on doing one of those things, stick to it in your free time, not expecting to make money, and make sure your expectations are realistic.
Conclusion
Looking for online jobs for college students doesn't have to be overwhelming. There are dozens of jobs that you can do online, either as a freelancer or as remote work. If you want set hours, consider looking for jobs like customer service representatives or being a virtual assistant. If you want more flexibility, look for freelance work such as a graphic designer, writer, or editor. Many of the jobs on our list are available as either freelance work or with set hours from a company, so you can choose what works best for your schedule and financial needs.