Staying on top of your finances doesn't have to be overwhelming, as there are plenty of programs to help you. We've rounded up our picks for the best personal finance program for Mac. Each of these programs will help you stay on top of your finances, from budgeting to tracking income and more. Using an app can let you track investments, reduce your paperwork, and deliver mobile support. And with seven options on our list, there is sure to be something to fit your needs.
What Is The Best Personal Finance Program For Mac?
Selecting the best personal finance program for Mac will largely depend on your needs. You can start by answering questions like these: Do you want to focus more on budgeting or managing investments? Do you want to save for retirement?
There are some consistent qualities to look for in good Mac-compatible personal finance software.
The ability to sync with your bank accounts in real-time
Transaction categorization and tracking
Tracking of investments
Tracking for taxes
Reporting of progress toward goals
Reasonably priced
Has strong reviews
Intuitive to use
Bank-level security
Support on mobile devices
Personalization
With that in mind, take a look at our top picks for personal finance software for your Mac.
Overview
Personal Capital is excellent for tracking investments and is completely free to use. The program will sync your accounts from various financial institutions and helps you plan for the future. You can also opt into additional features, such as wealth management.
Highlights
Sync all your online accounts in a single place, including investments, mortgages, 401(k), savings, and more.
Analyze your fees and investments to maximize your savings, like if you overpay for management fees.
Automatically organize savings and spending to help you budget.
Predict your financials throughout life, including how major events affect your 401(k), saving for education, and how much you need for retirement.
Analyze specific financial situations, such as an estimate for selling your current life insurance policy.
Download transactions in a CSV file to use with other personal budgeting software.
Personal Capital is registered with SEC, meeting high-security standards. It supplements those with military-grade, bank-level security.
Opt into wealth management services for full account management.
iPhone application is available for on-the-go access.
Pricing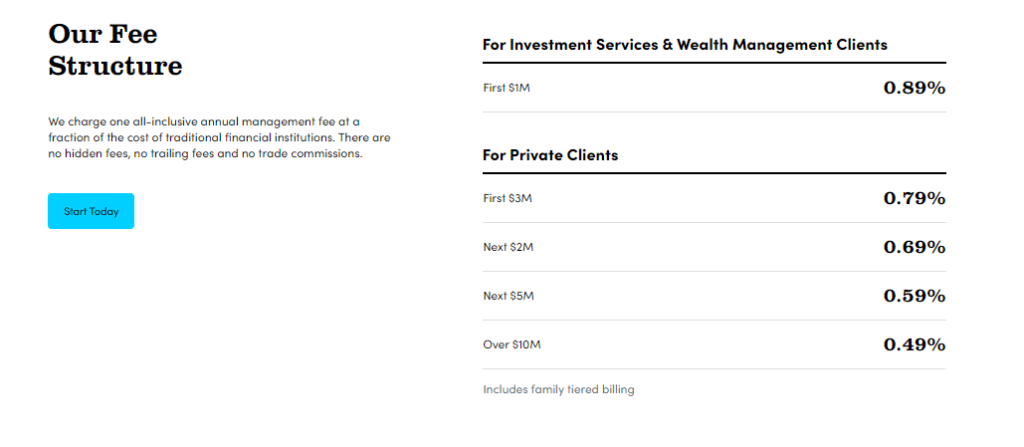 If you just use Personal Capital for general budgeting and investment information, it is completely free. There is no time limit, so you can use the free version for as long as you want to.
You will only pay if you opt for wealth management services. These fees start at 0.89% and drop to 0.49%, depending on the amount invested. Importantly, you need at least $100,000 to get wealth management services.
Bottom Line
Personal Capital is the best personal finance program for Mac, especially for those who have a lot of investments and want to plan for their future. Because it is completely free, there is no downside to trying out this personal finance software.
Overview
Quicken Premier includes features for both investing and budgeting. Pricing of this software is based on a subscription model that includes numerous tools to make the most out of your funds. Premier is one of several tiers of products from Quicken, but it is the ideal choice if you want to maximize your investments.
Highlights
Minimize the taxes you pay on your investments.
View your investment performance.
Manage your money on your Mac, mobile device, or the web.
View unrealized and realized gains to spot areas for improvement.
Access continuous quotes.
Export and print your portfolios.
Automatically and safely import all bank transactions.
View balances, accounts, and transactions to help with budgeting, including the ability to search transaction histories.
Sync data across your Mac desktop, web browser, and mobile applications.
Pricing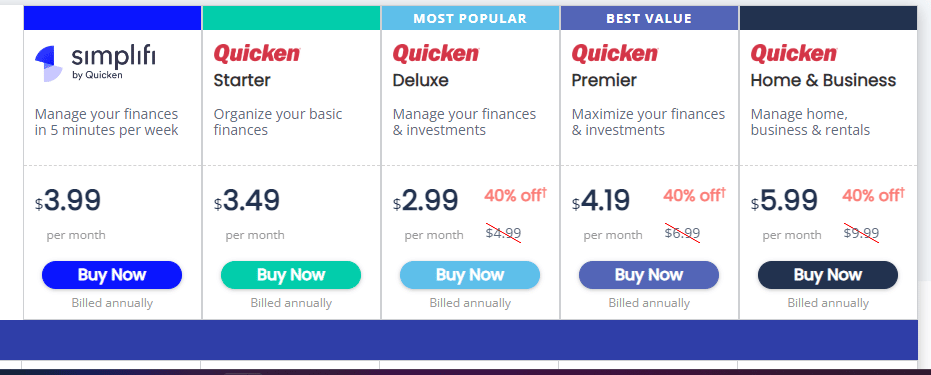 Quicken Premier usually costs $6.99 per month, but your first year will cost just $4.19 a month. There are also more affordable options, such as Quicken Deluxe which is normally $4.99 a month but currently $2.99 for the first year. That program has fewer features, letting you manage your investments but not exactly maximize them.
Bottom Line
Quicken Premier is an excellent choice for those who want both investing and budgeting tools from one of the best-known brands in the industry. The company also offers a 30-day money-back guarantee, so you won't have anything to lose by testing if the platform meets your needs.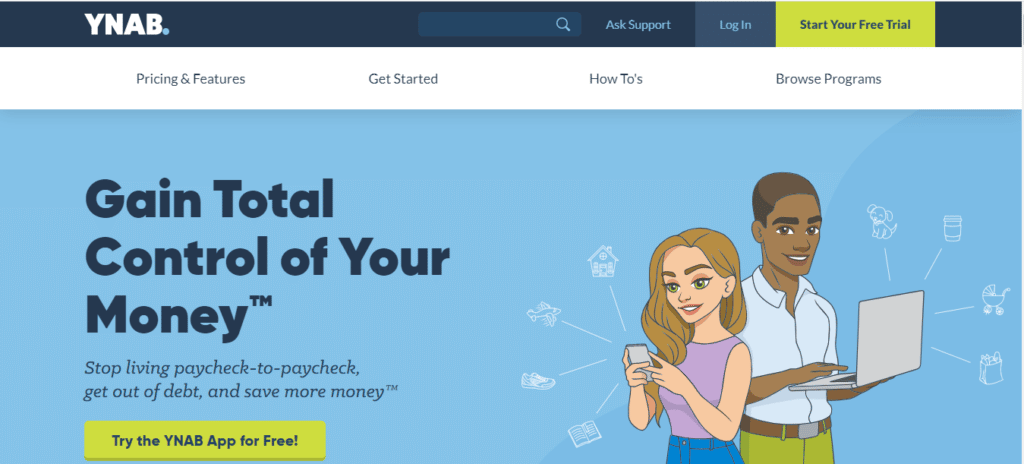 Overview
YNAB (You Need a Budget) is very popular due to its intuitive interface and ability to help customers save money. It claims to save users $600 in the first two months of using the software and over $6,000 in the first year. Importantly, it focuses on budgeting, not investing.
Highlights
Connect your online bank with Direct Connection, allowing for updated transactions and syncing. Connect with over 12,000 banks.
Give every dollar in your budget a job.
Recognize your expenses accurately.
Add flexibility to your budgeting.
Work toward spending money you earned more than 30 days ago, reducing financial stress.
Easily import transaction ledgers and bank files, but you can't directly connect accounts.
Account for simple investments and mortgages to give you a better understanding of your budget.
Offers an iWatch app, as well as an Alexa application, for automatically checking balances and recording new spending.
Pricing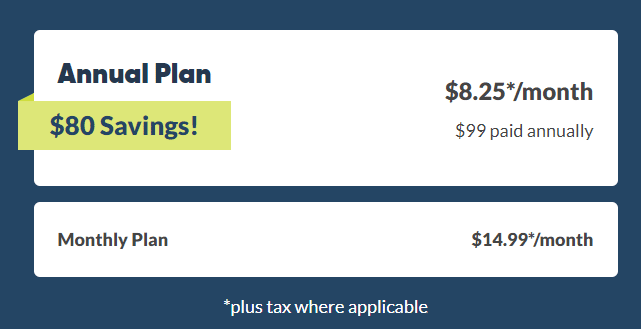 YNAB costs $14.99 a month when you pay for it on a month-to-month basis. Signing up for an annual plan reduces the cost to $99 per year, which is $8.25 a month. College students may be eligible to get YNAB for free.
Bottom Line
YNAB is a great choice for those who want to focus on budgeting with their use of financial software. YNAB offers a free 34-day trial, giving you the chance to test out the application without making a commitment. It's worth noting that this free trial is longer than what others on this list offer.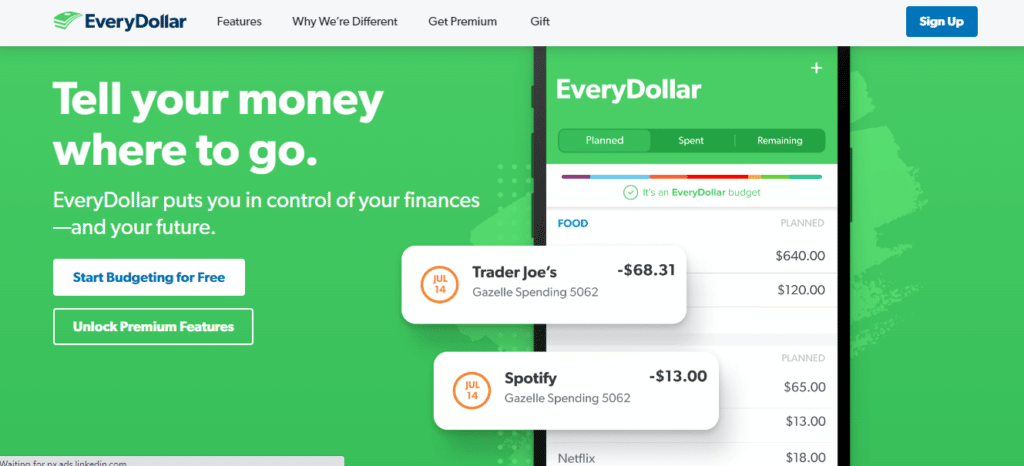 Overview
EveryDollar is a popular choice for those who want to focus on budgeting. It lets you track your spending and create a monthly budget with ease. You can use it on your Mac computer via the browser or download the mobile app.
Highlights
Free version available with limited features.
Use the customizable template to plan expenses, including customized line items and categories.
Track your spending to confirm you are following your current plan.
Create transactions when you spend money, effectively tracking your budget.
Set savings goals and funds to prepare for emergencies and large purchases.
Set up due dates to ensure you always have enough funds on hand for your upcoming bills.
Automatically connect more than 10,000 banks with the premium version.
Customized one-click tracking of expenses, including tracking recommendations, with the premium version.
Export the data to a CSV file with the premium version.
Sync your data across all of your devices for accurate information.
Pricing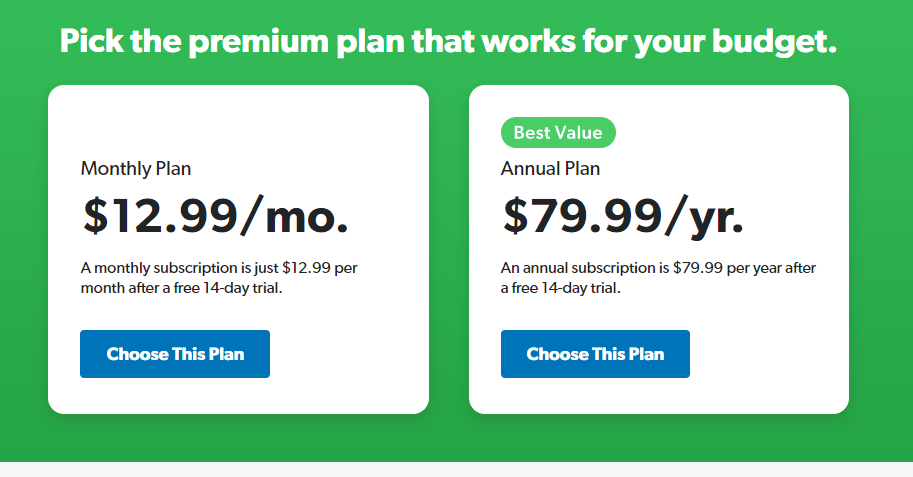 You can start using EveryDollar for free, but many people will want to upgrade to the premium plan. The plan is $12.99 per month, or you can sign up for an annual plan for $79.99 per year.
Bottom Line
EveryDollar provides excellent insights to help you with budgeting. You can keep using the free version for as long as you want, giving you time to decide if you want to upgrade. When you do upgrade, you get a 14-day free trial to confirm the premium version is right for you before you spend more money.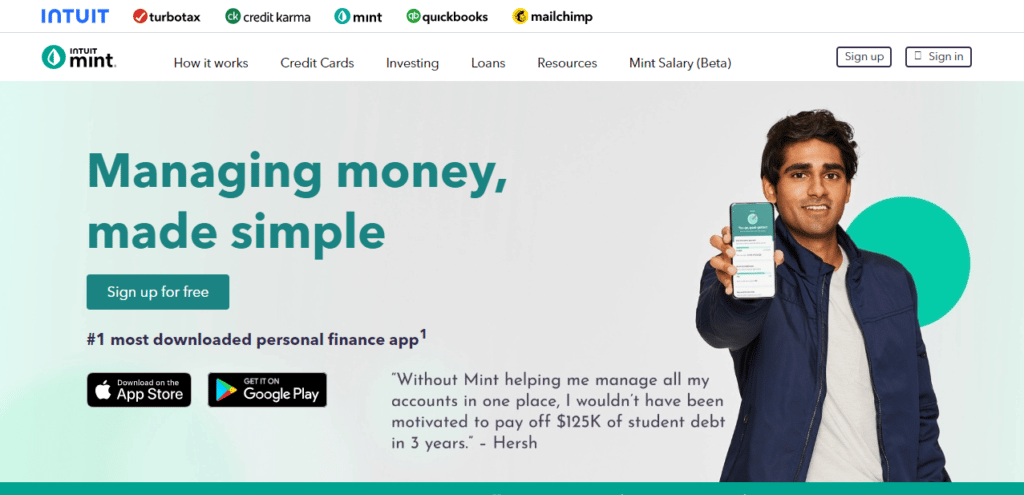 Overview
Mint is one of the best-known budgeting programs available, which you can use for free. You can access it on your preferred device, including your Mac, iPhone, or Android. Mint is one of several products from Intuit (including Quicken), a well-respected company in the world of personal finance.
Highlights
Get a suggested budget based on your goals and income.
Analyze your credit score for free once you verify your identity.
Track your bills in one convenient place, including the ability to set alerts and reminders.
View a weekly summary of your spending, as well as spending summaries organized by category. Those categories can even separate ATM withdrawals from ATM fees.
Adjust and update the categories whenever you want.
Find missed opportunities for savings.
Track your investments on a basic level, including 401(k)s, IRAs, and mutual funds.
Keep your data safe with multi-factor authentication and more.
Negotiate your bills to bring them down to more manageable amounts.
Manage your subscriptions to various services, letting you spot those you don't need.
Pricing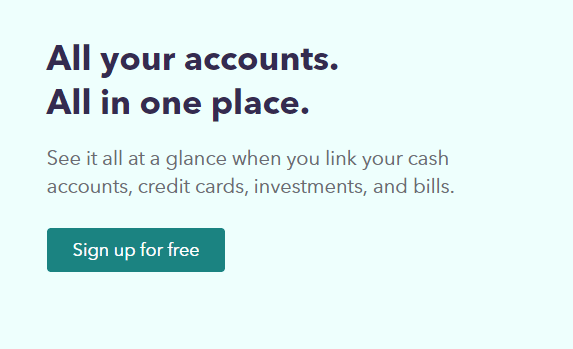 Mint is a completely free program. There is no premium version, as the free version is fully featured. You will never need to pay to use this program.
Bottom Line
You will find Mint useful if your goal is daily budgeting. Mint is a free option among personal finance apps. Because it is free, there is no risk in trying it out, especially given the various security features in place to protect your information. Many people decide to use Mint for personal budgeting and a separate budget software, such as Personal Capital, for investments.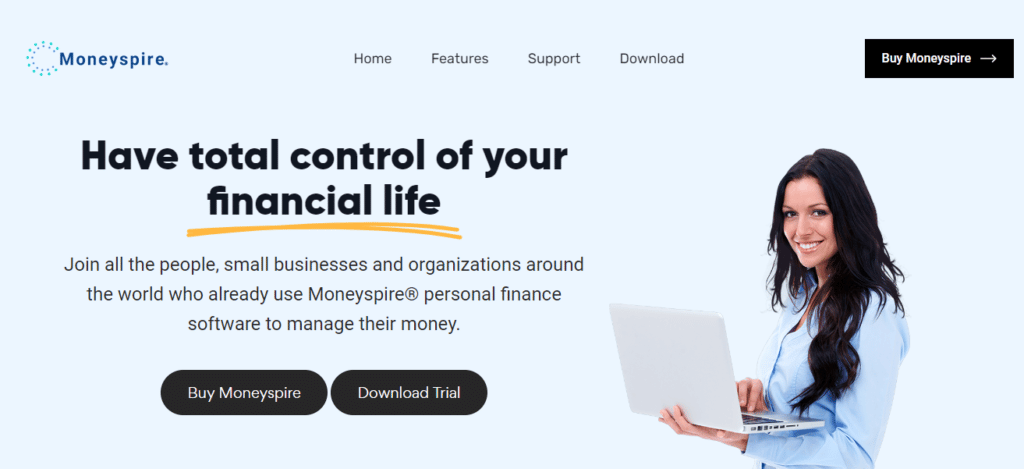 Overview
Moneyspire is a strong choice if you want personal finance software that will be a dedicated desktop application for your Mac. This solution doesn't rely on cloud storage of your account. The software gives you an overview of your accounts, view reports, remember bills, helps you budget, and more. It also has a mobile app for iPhone and iPad.
Highlights
View information from all of your financial accounts in a single place for an overview of your financial situation. Connect with over 15,000 financial institutions.
Create customizable interactive reports to look at your finances in more detail and make it easier to prepare your taxes.
View upcoming expenses and bills, ensuring you are prepared for the future. This includes a robust reminder calendar for online bill payments.
Get support for every region and currency, letting you track investments from around the world.
Easily import information from (and export it to) other programs, such as Mint, Microsoft Money, and Quicken.
Create a budget and track it in real-time to confirm you are reaching your goals.
You control whether your data goes online or if it stays offline.
Maximize business features in the pro version, such as customer invoicing.
Pricing

Typically, Moneyspire costs $79 as a one-time purchase. However, it is currently on sale for just $59.99. Buy the software once and keep using it for as long as you want. The single license also works on all of your devices. The version with invoicing (Moneyspire Pro) is on sale for $79.99 from its normal price of $99.
If you have an older version of Moneyspire, you can get a discount when you upgrade. Instead of paying the normal price of $79, you pay just $39.99 for the upgrade. Upgrading your old version of Moneyspire Pro is just $59.99 instead of the normal price of $99.
Keep in mind that you only have to pay for major upgrades. Most minor upgrades will be included in the initial price.
Bottom Line
Those who want a desktop application that doesn't use the cloud or store their data online will appreciate Moneyspire. The program is also easy to test, as you can download a free trial version without entering your credit card details. If you do upgrade to the paid version, your information will transfer over seamlessly.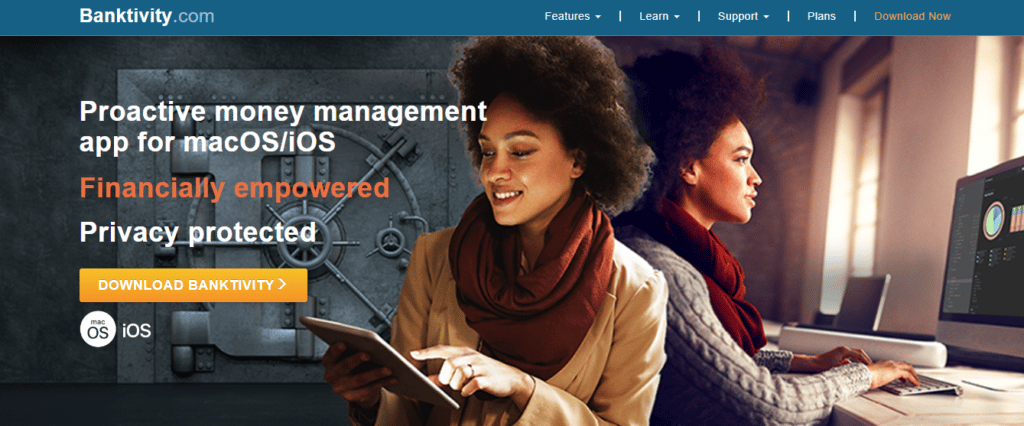 Overview
Banktivity used to be called iBank and is one of the most established options for personal finance and budgeting on Macs. It was specifically designed for Mac and has been around for even longer than Quicken for Mac. Over the years, Banktivity has retained its reputation as a leader in personal finance apps for Mac users.
Highlights
Import your accounts from other financial software, including Quicken.
Sync with your bank to download information about transactions in real-time, including via Direct Access. Organize your bank accounts based on your preference.
View detailed, customized reports that are organized with categories and tags. These interactive and dynamic reports can include any type of spending.
Use envelope or traditional budgeting methods, complete with the ability to filter budgets by time and include your bills in your budget.
Manage your investments and assets, including splits, options, and dividends.
Set financial goals and track your progress toward them.
Track the value of your home or real estate investments.
Track your accounts and assets on international stock exchanges and in multiple currencies.
Mobile applications for your Apple devices, including your iPhone, iPad, and iWatch, along with cloud syncing across devices and spending alerts.
Compatible with a separate Banktivity Investor app for syncing your investment data to help with investment management.
Pricing

The Bronze Subscription is $49.99 a year or $4.17 a month and is ideal for personal finances. It lets you do most things, including automatically connecting to banks, creating budgets and reports, and building an emergency fund.
The Silver Subscription is $69.99 a year or $5.84 a month and is ideal if you also have investments. It adds support for mortgages, retirement, real estate, loans, and investments.
The Gold Subscription is $99.99 a year or $8.34 a month. It is best if you need international features, including the ability to use multiple currencies.
Keep in mind that if you want to sync your bank accounts via Direct Access, this will cost an extra $44.99. You can, however, use free methods of syncing your accounts.
Bottom Line
Banktivity is an excellent Mac-specific option that appeals to people who want to budget and those who need to track their investments and stay organized. There is a 30-day free trial, so you don't have to make a commitment or pay anything to test out this software.
Conclusion
All that's left is for you to choose the best personal finance program for Mac from the list above. Any of the choices will be a good option, and when in doubt, we suggest Personal Capital, our top pick. Just consider your goals for your personal finance apps, and you'll have a better idea of what to choose from our top picks.